Glossary of Computer Related Terms For Toronto Ontario
Proven Solutions Inc.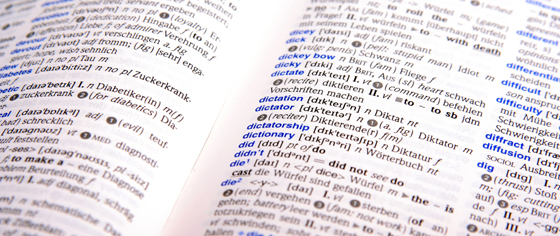 Glossary
Adware*
Adware, or advertising-supported software, is any software package which automatically plays, displays, or downloads advertisements to a computer after.
The object of the Adware is to generate revenue for its author.
Adware, by itself, is harmless; however, some adware may come with integrated spyware such as keyloggers and other privacy-invasive software.
Keystroke Logging*
Keystroke logging (often called keylogging) is the action of tracking (or logging) the keys struck on a keyboard, typically in a covert manner so that the person using the keyboard is unaware that their actions are being monitored.
Mail Merge*
Mail merge is a software function describing the production of multiple (and potentially large numbers of) documents from a single template form and a structured data source.
This helps to create personalized letters and pre-addressed envelopes or mailing labels for mass mailings from a word processing document which contains fixed text, which will be the same in each output document, and variables, which act as placeholders that are replaced by text from the data source.
The data source is typically a spreadsheet or a database which has a field or column matching each variable in the template.
When the mail merge is run, the word processing system creates an output document for each row in the database, using the fixed text exactly as it appears in the template, but substituting the data variables in the template with the values from the matching columns.
Malware*
Malware, short for malicious software, is software designed to infiltrate a computer system without the owner's informed consent.
The expression is a general term used by computer professionals to mean a variety of forms of hostile, intrusive, or annoying software or program code.
The term "computer virus" is sometimes used as a catch-all phrase to include all types of malware, including true viruses.
Phishing*
In the field of computer security, phishing is the criminally fraudulent process of attempting to acquire sensitive information such as usernames, passwords and credit card details by masquerading as a trustworthy entity in an electronic communication.
Communications claiming to be from popular social web sites, auction sites, online payment processors or IT administrators are commonly used to lure the unsuspecting public.
Phishing is typically carried out by e-mail or instant messaging, and it often directs users to enter details at a fake website whose look and feel are almost identical to the legitimate one. Even when using server authentication, it may require tremendous skill to detect that the website is fake.
Phishing is an example of social engineering techniques used to fool users, and exploits the poor usability of current web security technologies.
Rootkit*
A rootkit is software that enables continued privileged access to a computer, while actively hiding its presence from administrators by subverting standard operating system tools as well as other applications.
Typically, a hacker installs a rootkit on a computer after first obtaining user-level access, either by exploiting a known vulnerability or cracking a password.
Once a rootkit is installed, it allows an attacker to mask his intrusion while gaining root or privileged access to the computer.
Although rootkits can serve a variety of ends, they have gained notoriety primarily as malware, appropriating computing resources or stealing passwords without the knowledge of the administrators or users of affected systems.
Spyware*
Spyware is a type of malware that is installed on computers and collects little bits of information at a time about users without their knowledge.
The presence of spyware is typically hidden from the user, and can be difficult to detect.
Typically, spyware is secretly installed on the user's personal computer.
Sometimes, however, spywares such as keyloggers are installed by the owner of a shared, corporate, or public computer on purpose in order to secretly monitor other users.
While the term spyware suggests that software that secretly monitors the user's computing, the functions of spyware extend well beyond simple monitoring.
Spyware programs can collect various types of personal information, such as Internet surfing habits and sites that have been visited, but can also interfere with user control of the computer in other ways, such as installing additional software and redirecting Web browser activity.
Spyware is known to change computer settings, resulting in slow connection speeds, different home pages, and/or loss of Internet or functionality of other programs.
(Computer) Trojan Horse*
A Trojan horse, or Trojan, is malware that appears to perform a desirable function for the user prior to run or install but instead facilitates unauthorized access of the user's computer system.
"It is a harmful piece of software that looks legitimate. Users are typically tricked into loading and executing it on their systems", as Cisco describes.
(Computer) Virus*
A computer virus is a computer program that can copy itself and infect a computer.
The term "virus" is also commonly but erroneously used to refer to other types of malware, including but not limited to adware and spyware programs that do not have the reproductive ability.
A true virus can spread from one computer to another (in some form of executable code) when its host is taken to the target computer; for instance because a user sent it over a network or the Internet, or carried it on a removable medium such as a floppy disk, CD, DVD, or USB drive.
Viruses can increase their chances of spreading to other computers by infecting files on a network file system or a file system that is accessed by another computer.
As stated above, the term "computer virus" is sometimes used as a catch-all phrase to include all types of malware, even those that do not have the reproductive ability.
Malware includes computer viruses, computer worms, Trojan horses, most rootkits, spyware, dishonest adware and other malicious and unwanted software, including true viruses.
Viruses are sometimes confused with worms and Trojan horses, which are technically different.
A worm can exploit security vulnerabilities to spread itself automatically to other computers through networks, while a Trojan horse is a program that appears harmless but hides malicious functions.
Worms and Trojan horses, like viruses, may harm a computer system's data or performance.
Some viruses and other malware have symptoms noticeable to the computer user, but many are surreptitious or simply do nothing to call attention to themselves.
Some viruses do nothing beyond reproducing themselves.
(Computer) Worm*
A computer worm is a self-replicating malware computer program.
It uses a computer network to send copies of itself to other nodes (computers on the network) and it may do so without any user intervention.
This is due to security shortcomings on the target computer.
Unlike a virus, it does not need to attach itself to an existing program.
Worms almost always cause at least some harm to the network, if only by consuming bandwidth, whereas viruses almost always corrupt or modify files on a targeted computer.
*Wikipedia (http://creativecommons.org/licenses/by-sa/3.0/)
Terms & Conditions | Health & Safety Policy | Glossary | Contact Us