Computer Data Transfer, Data Backup and Data Recovery For Toronto Ontario
Proven Solutions Inc.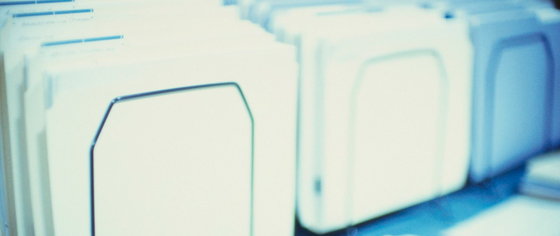 Data Transfer, Data Backup and Data Recovery – Toronto Ontario Canada
Data Transfer
Are you purchasing a new computer or upgrading your hard drive?
If so, we can help you by transferring the following:
Browser bookmarks and favourites
Personal settings
Saved passwords
Microsoft Office documents (Word, Excel, PowerPoint)
Email (including contacts and accounts)
Pictures
Music
Other files
Contact us and we will ease the migration of your data to your new computer or hard drive.
Data Backup
Most computer users can benefit from a Data Backup system.
Some of the reasons are:
Your hard drive may fail and you cannot access your data without a data recovery service.
Your motherboard may experience a temporary or permanent problem that causes corrupt data to be written to your hard drive.
Malware, security updates or other software corrupts your data.
Human error causes a file to be deleted.
Some people do not realize the amount of effort that is involved in recovering after hard drive corruption or failure.
It may be very difficult for you to calculate the actual cost of getting up and running again.
For example:
Locating all of your operating and application CDs.
Downloading software again for which you do not have the CDs.
Searching for product keys and serial numbers so that you do not have to pay for another license.
Reinstalling your operating system and application software.
Configuring your environment according to your preferences.
Entering all of your contact information such as Email addresses, phone numbers and street addresses.
Downloading music, videos, etc.
Businesses also have additional concerns such as financial data.
Some information such as previous Emails and one of a kind photos may be lost forever.
Contact us today to discuss your data backup requirements.
We can provide a customized, affordable and easy to use backup system that includes:
Hardware
Software
Installation, configuration and scheduling
Testing
We can also review your current backup system to ensure that it is sufficient and working properly.
Data Recovery
Recover Data From Hard Drive Failure
Some symptoms that your hard drive is about to fail are:
Your data is disappearing, you cannot save files or disk errors are occurring.
Your computer no longer recognizes your hard drive.
Your computer frequently reboots on its own or blue screens of death (BSOD) often appear.
Your data can be accessed but at a much slower speed than usual.
The hard drive is making an unusual sound.
These symptoms can be caused by other issues but our recommendations are:
Try to shutdown your computer normally, but as fast as you can.
Do not power up the computer.
Do not attempt to repair the hard drive yourself.
Contact us as soon as you notice any of these symptoms so that we can diagnose the problem.
The success rate is better and the cost of recovery will be less if the drive has not failed yet compared to after it has crashed.
We recover data from desktops, notebooks, netbooks and external hard drives.
Recover Emails and Attachments from Outlook or Outlook Express Database
Contact us if you error messages are displayed while opening or closing Outlook or Outlook Express or accessing your Emails.
We will either repair the problem or extract as many of the Emails and attachments as possible.
Other Types of Data Recovery
Contact us for the following data recovery services or any other not listed.
Deleted files (check your recycle bin first).
Formatted drives and deleted partitions.
Flash memory.
CD and DVD media.
Contents of Word and Excel 2007 documents.
Terms & Conditions | Health & Safety Policy | Glossary | Contact Us