Computer Privacy and Security For Toronto Ontario
Proven Solutions Inc.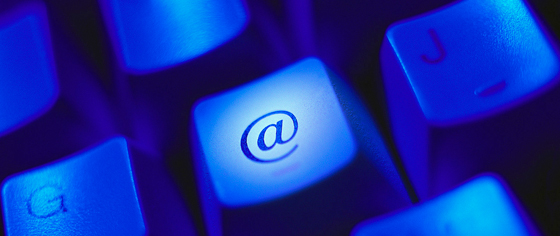 Computer Privacy and Security
Every computer user needs to protect their privacy and identity as well as secure their data.
Our experts understand the risks of being connected to the Internet and know how to protect you and your computer from scams, hackers, phishing and other malware (malicious software).
Most of the software described on this page is either free or available at very low cost for home users.
Contact us today to discuss implementing a layered prevention and protection system that will ensure that it will be very difficult for anyone looking for easy access into your computer.
Surf Safely in a Sandbox
A less well known concept is Virtualization which helps you browse the Internet safely while in a self-contained virtual environment.
Virtualization can be compared to a sandbox.
You can play in the sandbox and build a castle.
The sandbox will return to its original appearance after you rake the castle back into the other sand.
Virtualization is similar because after you delete the self-contained environment, it will no longer exist and all traces of it will disappear.
Some benefits of deleting the virtual environment are:
Your privacy will be improved because the history of the Web sites that you visited will be deleted as well as the cookies.
Contact us today to start surfing safely in a sandbox.
We will set up Virtualization on your computer as well as provide training.
Router
If you are connected to the Internet using a broadband connection (Cable, DSL, etc.), then a router should be your first line of defence against hackers.
Most modern routers are also hardware firewalls which screen incoming and outgoing information to help prevent unauthorized access to your computer.
This type of firewall also adds to your protection by hiding your computer from people outside of your network.
If your router has wireless networking capability, it should be locked down to prevent hackers from gaining access while within receiving range of your router.
Contact us to check the configuration of your current router or install a new one.
Software Firewall
A properly configured software firewall is an essential layer in our Internet protection system.
It screens software that is trying to send or receive information to or from the Internet.
When we install and configure the firewall properly, it will prompt you for all new Internet activity that requires verification.
After we explain how to use the software firewall you can contact our help desk if you are unsure of how to respond.
Anti-Virus Software
Our security experts frequently test both commercial and free anti-virus programs.
We keep our knowledge current for both the available anti-virus software and malicious software threats.
This information allows us to choose the best anti-virus programs in terms of features, protection and price.
Every computer should be protected by Anti-virus software.
Contact us to verify that your current anti-virus program is updating and functioning properly or install one of our recommendations either remotely or on-site.
Internet Browsers
Some browsers are safer than others while some have more security holes.
These flaws can be exploited and may allow hackers to gain access to your computer without your knowledge.
After they have been permitted entry, they can steal your private information or use your computer for unwanted or illegal activity such as sending out massive amounts of Spam.
Make sure that you use an updated version of your browser.
We will decrease your risk by installing and configuring one of the safer WEB browsers.
The following can be mostly blocked by installing additional software that works in conjunction with our recommended browser.
Scripts
Flash Animation
Ads
Pop-Ups
These additions will also speed up your browser because there will be less data to be processed.
You can override this software as necessary.
Contact us to install a safer Internet browser or we can update your current version either on-site or remotely.
Internet Access Filtering
The main purposes of Internet Filtering Services are:
Block access to Web sites that are inappropriate.
Block access to sites that contain undesirable content such as phishing attempts, spyware and viruses.
Rate or categorize Web sites.
We have found that Internet Access Filtering services that rely on the opinions of their subscribers are the most effective since they can have millions of users sharing their observations.
Some of these filters categorize Web sites.
Some typical categories might be 'gambling', 'violence', 'adult', 'for children' and so on.
You would specify which categories that you want to block.
For parental monitoring, for example, you would probably want to block the 'gambling', 'violence' and 'adult' categories.
Other Internet access Filtering services allow their members to rate Web sites in areas such as privacy and child safety as either 'good' or 'bad' or on a scale such as 1 to 5.
Some of the additional features that may be available:
Filter without the installation of software.
Create a different profile for each user of the computer.
Allow a password to be entered to override a blocked site on either a temporary or permanent basis.
Provide a summary or detailed list of sites that were blocked or accessed.
Contact us to discuss your requirements.
We will then recommend and install an Internet Access Filtering service.
Microsoft Security Updates
Generally, it is very important that every computer be updated with most high priority security updates.
However, sometimes these updates can cause errors and in extreme cases, you may not be able to operate your computer.
We recommend a verified image backup prior to installing these security updates.
This should allow you to restore your hard drive to its working state as it was prior to the security updates.
Contact us now to update your high priority Microsoft Security Updates.
This service can be performed either on-site or in shop and includes:
Verified image backup of all your internal hard drives.
We will retain your backup for at least 10 days.
Installation of all high priority Microsoft Security Updates (Windows and Microsoft Office).
Testing of Internet browsers, Email, Microsoft Office, etc.
Data Backup
Click here to read about our data backup recommendations.
Terms & Conditions | Health & Safety Policy | Glossary | Contact Us