Does this mean that Windows XP will suddenly stop working?
No, you will still be able to use Windows XP but …
Microsoft will be discontinuing support for Windows XP on April 8, 2014
What "End-Of-Life" does mean is that Microsoft will be discontinuing support for Windows XP on April 8, 2014.
An unsupported version of Windows will no longer receive software updates from Microsoft.
This includes security updates that can help protect your PC from viruses, spyware and other harmful software which can damage your programs and data as well as steal your personal information.

Without these security updates, your computer will be like a "sitting duck" for hackers even if you have the most up-to-date anti-virus and other security software installed.
Businesses that store private and confidential data such as Emails, spreadsheets and other documents on computers running Windows XP may face legal issues if data is illegally extracted from their insecure systems.

Microsoft will also no longer provide updates to improve the reliability of Windows XP, new drivers for your hardware and more.
Other Software Manufacturers Will Focus on More Current Operating Systems
After April 8, 2014, other software manufacturers that develop anti-virus programs, browsers, etc. may also stop supporting XP.
Their development teams will then be able to focus on more current Operating Systems.
Again, this will increase the risk to computers running Windows XP.
The lack of development can also cause compatibility issues such as:
Many Web sites are designed to only be compatible with the newer versions of browsers such as Internet Explorer which cannot be installed on Windows XP.
Newer versions of other software may not be capable of working properly or function at all.
Hardware Manufacturers May Stop Providing Drivers For Windows XP
Hardware manufacturers may not provide drivers for new printers, components and other peripherals.
This may create compatibility issues between XP and your new hardware.
Yes, XP users should be concerned about the end of support for Windows XP on April 8, 2014.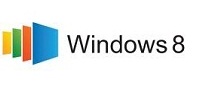 Proven Solutions Can Assist You In All of the Steps in Your Migration to Windows 7 or Windows 8
Identify your current computer, its internal components, other devices such as printers and the software that you will need to migrate to a newer Operating System.
Determine whether your present hardware and software is compatible with a more modern version of Windows.
Provide alternative solutions for programs that will not work properly on Windows 7 or Windows 8
Recommend whether to upgrade your existing computer or purchase a new one.
Suggest either Microsoft Windows 7 or Windows 8 as your new Operating System.
Migrate your programs and/or data.
We provide a wide range of hardware and software products from manufacturers such as Lenovo, Dell, HP and Brother.
Proven Solutions offers a full range of services including consulting, sales, migration, implementation, training and support.
Proven Solutions understands that everyone's needs are different.
We will provide sound advice while keeping your best interest in mind.
For professional assistance, please contact Proven Solutions today.
We are located in Toronto, Ontario Canada.