Business Specific Computer Services For Toronto Ontario
Proven Solutions Inc.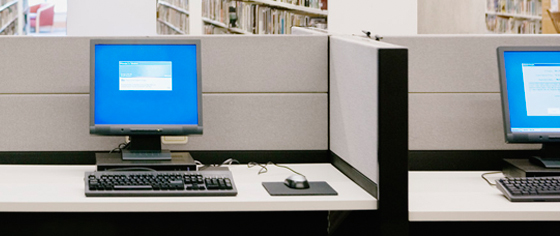 Business Specific Computer Services
Monitor the Workplace Computer
Computer and Internet use have become an integral and important part of many small businesses.
However, its availability has also created its own problems in the work place.
Employees may be spending too much time at sites that are not work related such as Facebook, Twitter and other social activities which can lead to decreased productivity.
Visiting on-line gambling and porn sites can lead to even more serious infections of your computers and network.
Employees could be stealing intellectual property, tampering with your bookkeeping system or committing fraud while using a company computer.
The impact of employee abuse of the company computers can be very costly to your business.
We provide affordable management and monitoring tools that can filter Internet access and record your employees' usage of the company computers.
The type of information that can be recorded includes:
Web sites visited
Email activity (both sent and received)
Instant messages and chats (both sent and received)
Screen snapshots on a timed basis
Program activity
Keystroke typed
On-line searches
Plus more …
It is important to inform your employees of the monitoring for legal reasons.
This alone can lead to improved compliance with company expectations.
However, it is not necessary to tell them how this is accomplished.
Please contact us to discuss your requirements.
Remotely Access Your Computer
Do you need to remotely access your desktop, notebook or netbook?
If your answer is 'yes' then we can help you with a solution that provides access anytime from the convenience of a web browser.
Some of the features include:
Data is encrypted
Control your computer remotely
Print localy from your remote computer
Transfer files
Turn on a sleeping computer remotely
Background login
Share your desktop
Share files
Versions are also available for the iPhone, iPad and Android.
Another version is available for Windows based computers / USB keys without the need for an Internet browser.
Contact us today to discuss your remote access requirements.
Terms & Conditions | Health & Safety Policy | Glossary | Contact Us