Speed Up Your Computer by Adding More Memory (RAM) in Toronto Ontario
Proven Solutions Inc.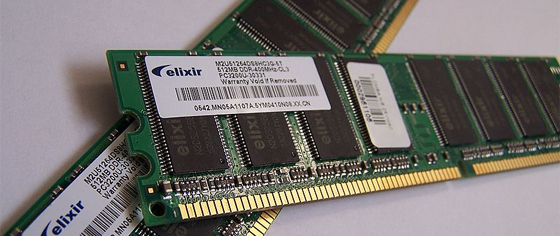 Speed Up Your Computer – Add More Memory
Additional RAM is usually the cheapest and best way to speed up the start-up and shutdown times as well as the overall performance of your computer.
Many computers with Windows XP pre-installed were sold with only 512Mb of RAM.
Our clients have noticed a major increase in performance after we upgraded these computers' memory.
Even if your computer currently has more than 512Mb of memory, you will still benefit from additional RAM.
Some of the benefits of purchasing your memory upgrade from Proven Solutions Inc. include:
Most memory products include a manufacturer's lifetime warranty.
Our experts will determine your upgrade options (for example, 1Gb, 2Gb, etc.).
We upgrade desktops, notebooks and netbooks.
Our price includes the memory, installation and testing.
We can provide the service on-site or at our shop.
Contact us today to obtain a free no obligation estimate to speed up your computer.
Our knowledgeable staff will be pleased to assist you.
Terms & Conditions | Health & Safety Policy | Glossary | Contact Us